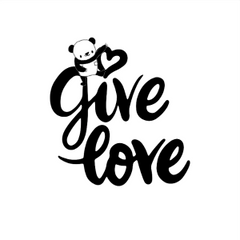 The cold, nippy December air, the twinkling lights hanging poised on trees and people rushing to buy gifts can only signal the most festive time of the year – Christmas!  
2020 has been a challenging year, to say the least.  Celebrating Christmas while grappling in the new normal set-up may seem like a bummer to many but hey, let's try not to lose the magic of this merry season.
Whether you're thinking of buying gifts to loved ones, friends and colleagues or contemplating on your Christmas dinner menu, we encourage you to keep in mind small businesses especially those that give part of their earnings back to the community.  Most of these start-ups offer curated merchandise that are unique, hard to find and reasonably priced; others sell food products that sometimes even taste better than the ones commercially prepared.
While we are not obliged to support small enterprises, doing so, however, will be like spreading that much-needed Christmas cheer in this time of pandemic! Consider it a gift that keeps on giving.
Supporting Small Businesses
Follow, like, comment their social media platforms
For small businesses, a simple click on the likes and follow buttons on their social media can actually translate to an increase in visitor traffic.  Engaging in their posts might not actually lead to immediate sales but it does offer greater brand awareness and reach potential new customers.
Give them a shoutout to your friends
No matter how we have progressed in the digital world, word-of-mouth is still the best advertisement.  In this case, a shoutout to your friends or a post on your platform about a product you have tried or a food that you have tasted.  This simple gesture of mentioning about a product or food – can do wonders for start-ups.  Regardless how big or small your circle of friends are, remember that you carry with you a seed of influence.
Buy from them
To you it might be a simple product purchase, but for start-ups every item that gets sold spells a big difference. When you buy from a small company, you're not just supporting a product, you are actually bringing business owners a step closer to the realization of their dreams.
At Andy Pandy, we are committed to sustainability and thus, our catalogue has been carefully developed to produce the most delicate and eco-friendly baby products.  As a way of channeling back its blessings to the community, Andy Pandy has been long-term partners with St. Jude Children's Research Hospital that supports little warriors in their battle against cancer. Moreover, for every item purchased from our website, it's not only Andy Pandy who does a little happy dance but Mother Nature does a lot of rejoicing as well as two tree seedlings get planted by The Eden Restoration Projects in areas badly affected by deforestation. 
https://www.stjude.org/give.html
Written by: Rita Doctor