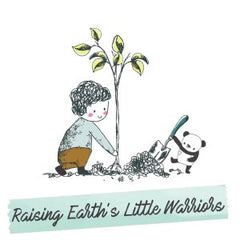 By: Rita Doctor
Trees, according to science, are the lungs of the earth.  They take in carbon dioxide, turn it into oxygen and pump it out giving humanity and the whole animal kingdom – fresh clean air to breathe. 
Picture a massive air-conditioning system (without any trace of carbon imprint, of course!) that keeps the planet's temperature at a cool level preventing humans from getting totally scorched from global warming.
About half of the forests that originally covered over 40% of the planet's land surface is completely gone.  Losing our rainforests at this rate means unprecedented flooding, land erosion, loss of habitats for endemic flora and fauna, and an increasingly warmer earth.  We are witnessing more of these calamities unfold before our very eyes.  Just look at for example Category 5 hurricanes that not even the US was spared from.  This is a pretty grim image if you ask me, but hey all is not lost.
If you think about it, it is rather odd to give that special care and attention to our children and turn a deaf ear to the seemingly "cries for help" by our one and only planet.  
The Eden Reforestation Project

Seeing the need to step-up our game for the environment, Andy Pandy has forged a partnership with the Eden Reforestation Projects in 2020.  The non-profit organization has spearheaded a two-pronged program: planting and growing native forest species while providing a much-needed livelihood for the world's most impoverished communities.  
Thus far, Eden has successfully planted over 977 million trees from ten project nations with an average of nearly a million trees being planted per day.  Wow! Those are a LOT of trees. And it gets even better as Eden is aiming to plant a whopping billion trees per month!  The Eden Reforestation Project is truly an organization to reckon with considering its advocacy is not just about planting trees but ensuring that every seedling that gets planted is nurtured until they become full grown trees.
As of the moment Eden employs nearly 15, 000 full-time and seasonal workers who serve as agents of forest restoration in Madagascar, Nepal, Mozambique, Haiti, Indonesia, Kenya, Nicaragua, Honduras and the Philippines. Talk about transforming the lives of thousands around the globe while being kinder to Mother Earth.  More than the money that these people are earning, it has given them the dignity of employment with fair wages and has also empowered women to give a better future for their children.
The Andy Pandy Village: Raising Earth's Little Warriors
In 2020, we launched one of our passion projects in our Andy Pandy Village where proceeds for every item purchased online were channeled to the Eden Reforestation Program by planting two tree seedlings.
Although faced with difficult and tough times, we managed to plant hundreds of thousands of trees. Hooray!!! And it's only the beginning, folks.
Through this campaign, we are raising Earth's Little Warriors to help build a greener planet for all of us.  Imagine with Andy Pandy, your child gets to use premium bamboo diapers and other baby essentials that are 100% free from harmful chemicals, naturally hypoallergenic but loaded with antibacterial properties.  
When you buy Andy Pandy products, you are not just being kinder to the environment, you are actually taking it a step further by helping the lungs of our planet to thrive.    
Join our Andy Pandy Village and make your warrior child a part of this green revolution!