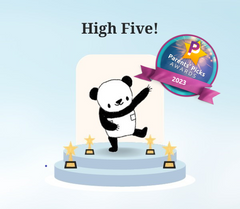 We are thrilled to announce that we have been chosen as one of the winners of Parents' Picks Awards "The Best Baby Products & Toddler Products of 2023"
With over 45 years of experience in the industry, Parents Picks Awards is the go-to source for parents seeking the best products for their children and families. 
About Parent's Picks Awards
Parents' Picks Awards is the leading site that showcases parent tested and kid approved. In order to be a Parents' Picks Award Winner, these products go through a rigorous approval process with over 50 criteria, including thinking skills, character building, engagement, ease of use, innovativeness, quality, durability, and creative thinking.
Award-winning Products