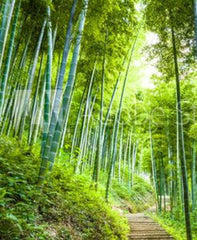 Hansen Kids, LLC launches its newest addition to the Andy Pandy brand. Another safe and chemical free product, the company is proud to present the Andy Pandy Baltic Amber Teething Necklace.
Hansen Kids, LLC, the small, owner operated eco company; with its extraordinary bamboo diapers that took the baby industry by storm is back at it again with its latest addition to the Andy Pandy line.
Almost three years after the Andy Pandy Premium Disposable Diapers was introduced to the market; Hansen Kids, LLC now launches a unique and natural take on teething problems with the Andy Pandy Baltic Amber Teething Necklace.
Being true to its mission in offering premium products that are both safe for babies and the environment; the Hansen couple, owners of the said brand guarantees that consumers can expect the same high quality and safety standards for this new product.
"Because we believe that our Andy Pandy babies deserve only the best, we are working hard to offer more products that are completely safe, effective and environmentally friendly," says Jessica Hansen the other half of the Hansen couple."With our signature Andy Pandy TLC, we proudly introduce our newest product that will make our customers feel our love, the Andy Pandy Baltic Amber Teething Necklace."
The Baltic Amber Teething Necklace is made of multiple 100% authentic, natural and raw Baltic Amber that is hand crafted in Lithuania – straight from the Baltic Sea. Baltic Amber has been passed on by generations since time immemorial to aid with pain and discomfort while boosting the immune system as well.